1306 West 21 Road, Marquette, NE 68854-2112, USA
Art Farm is a 501(c)(3) tax-exempt non-profit organization registered with the State of Nebraska

Spend your summer participating in an artists' community. Develop new skills, live, work with artists from around the world, and work on your own art projects, on a farm 2 miles from the Platte River in rural Nebraska.

Here is some general information about Art Farm's intern program and what is offered and requested in return:

Art Farm's program for interns offers farmhouse accommodation and a small workspace to pursue their artwork. We ask for 25 hours assistance per week from interns to help renovate and maintain Art Farm's buildings and grounds and assist the artists-in-residence. Interns need to be self-motivated and resourceful and to appreciate a quiet working environment —if you need an active social life, this may not be for you. Art Farm's location is semi-isolated and rural and because of this condition, co-operation and an ability to share tasks are required.

Art Farm offers
...
...Free accommodations and internet connection
...A small personal artwork space in one of Art Farm's buildings
...Access to materials, machinery and equipment can be arranged with Art Farm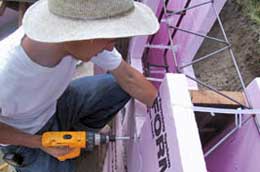 Art farm requests
...
... Approximately 3 hours per day assistance to Art Farm - working times are usually 9-12am Mon-Thurs - plus you would be available to assist Art Farm or artists on their projects, as needed. (up to 25 hours assistance per week). Work for Art Farm could include: general construction, deconstruction and carpentry; running errands; grounds maintenance; gardening, or office work. If you wish to learn some construction skills, this could be your chance.
. . . You have enough money to cover your daily living expenses, bring your cell phone, and you provide for your own transportation. It's a good idea that you have a personal accident insurance policy to cover you while at Art Farm.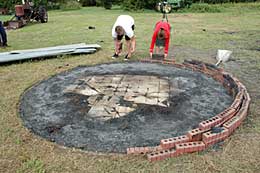 Dates
The Art Farm season for interns runs from 15 May to 1November annually., but depend on available accommodation and facilities. This will be determined by late April when the artist-in-residnce selection and scheduling is complete. Please indicate on the application form which dates you are available between mid-May and mid-November and we shall contact you to confirm dates by mid-April. Internships can be for long or short term—please fill in your available dates on the application form.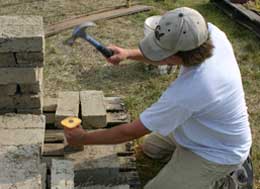 College Credit
Some of our interns have received college credit as part of their course study. Enquire at your school if this is a possibility. Also check with your school to see if scholarships (or other funding) are available to help offset some of your expenses while at the Art Farm.



Please don't hesitate to

contact Art Farm if you have any further questions.

af@artfarmnebraska.org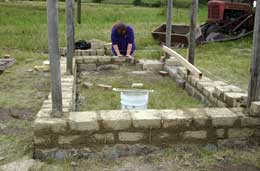 internships
the 2013 intern application period is now closed.


calls for 2014 intern applications will begin in November of 2013